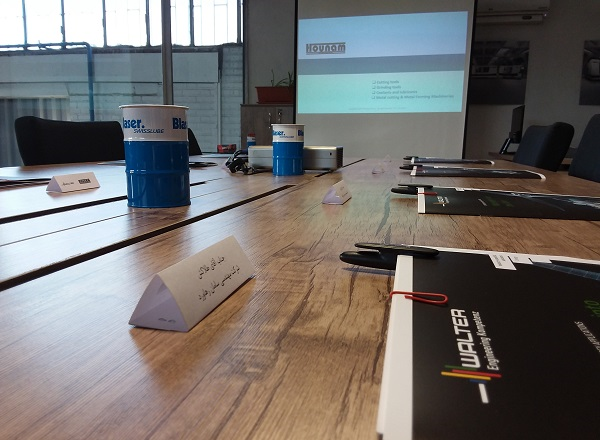 At Hounam Group we are one of the leading suppliers of Cutting Tools, Grinding Tools, Machine Tools, and Complete Sheet Metalworking Machineries in Iran.
In  over  35  years, our management  and   engineering team have built an unparalleled reputation in Iran, thanks to our unique technology expertise as well as our dedication and strong focus on quality and client satisfaction.
Industry solution provider
Hounam's brand  is  grounded in  building long-term  relationships by becoming our clients' value-added  partners. At every encounter, the account executive management  team offers independent, professional assessments to better understand the immediate, the long-term, or even the most demanding manufacturing needs and requirements of our clients.
Our focus is to offer alternative options that strike the right balance between reduction of overall processing cost while maintaining high quality and productivity.
Our Professional Service Teams evaluate the clients' production lines for cost saving potentials. Hounam's team of highly skilled design and application engineers are trained by our worldwide partners to be the subject matter experts. With  years  of  hands-on  experience, our solution consultants bring global best practices in production-line and bottle-neck removals for the metal working  industries .
Hounam's commitment goes beyond the initial sales. As Iran's leading full  service  provider of metal cutting and metal forming technology, we proudly offer the following full range of post-sales products and services supporting at every stage:
Commissioning and installation
Upon delivery, Hounam consulting engineers offer commissioning and installation services to ensure the products are operating with optimal performance.
Center for Advanced Training & Technology Excellence
Hounam engineers and instructors are regularly trained and certified by our global partners and deliver the know-how and expertise to our clients. Our state-of-the-art curriculums are based on continuous R&D at our Center for Technology Excellence in close collaboration with our  partners along with lessons-learned directly from clients implementations.